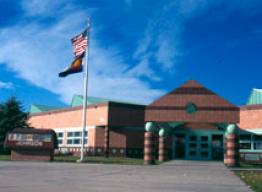 Johnson was established in 1988, and was named after Mary and Curtis Johnson. They were long-time educators here in Fort Collins.
Our mission is to "prepare today's child for tomorrow's world." We have been a strong community school for over 30 years. We offer a wide range of educational opportunities that include our core classes as well as a full menu of specials classes. Through our offerings, we are able to meet each child's academic needs. We have a full spectrum of services. Additionally, we offer both before and after school enrichment opportunities that range from climbing club, to running club, to LEGO Robotics, to our Thunderbird Choir. The list is long.
For those families that need it, we also offer quality before and after school care through a licensed child care provider.
Like all schools in Poudre School District, we offer a quality education based on Colorado State Standards. We use district adopted materials in both literacy and math to support students in mastering these standards.