Raise Craze!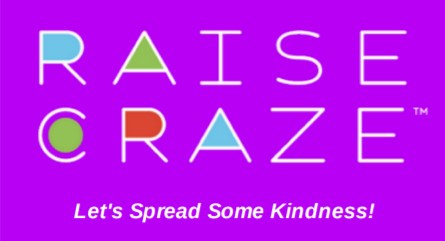 Welcome to our Raise Craze fundraiser! Join us September 10 - 24 to raise money for our school while making an impact in our community. Our school goal is $22,000.
During this fundraiser, students ask friends and family for donations via the online Raise Craze platform while paying it forward serving others. What a great way for us to teach our students the importance of kindness and gratitude while raising much needed funds. Students will spend time serving, not selling!
---
Principal Welcome
Welcome to Johnson Elementary and the view from the Principal's desk. Our staff and community engaged in a collaborative process to describe what makes Johnson such a great place to be. During this research, we explored our unifying beliefs and values that underpin why we have a solid, community reputation for being a quality, comprehensive school.  As you explore our website, you will get a sense of what our students, staff, families, and community enjoy about Johnson.  
 We encourage you to come explore Johnson and see for yourself what we have to offer!
Mrs. Georgianna Dawson
---
Daily Schedule
Students should not arrive at school before 8:35 a.m. unless attending AlphaBEST or a special program. Safety is a priority, and we want to be sure that staff members are present for supervision. Please make sure children are not on campus prior to 8:35 a.m. and leave promptly by 3:40 p.m.
8:35 a.m.             Campus supervision begins & breakfast is served                   AM Kindergarten   9:00 to 12:15 p.m.
8:45 a.m.             Entrance bell rings                                                          
8:50 a.m.             Classes begin                                                                    
3:28 p.m.             School dismisses                                                             
3:40 p.m.             Students should be off campus